Build or Remodel a Place ... with Transformations Architecture and Consulting (TAC)
You want to build or remodel some housing? Great!! We can help. We team up with Transformations Architecture and Consulting to make your dreams into reality. You access a wide variety of technical skills when you work with experienced, dependable staff in our sister business, TAC. Whether you're a home owner, an investor, a builder, or a Non-profit with a housing ministry component, we've got expertise fitted to your situation. If your project involves renovating or building new homes we are delighted to help guide you through the planning and construction phases of building. Our home based business keeps office expenses down to hard-to-beat prices and we pass that savings on to you. You literally get years of experience from a trustworthy source at bargain rates. Get in touch and see just how much we can do for you.
Needs Analysis - Site Evaluation
What exactly do you need and where should you build? Get expert help assessing your options so you can decide and move ahead to your best advantage.
Construction Documents
Keep the guesswork out of the project. Direct the builders with clear instructions detailing exactly what you want built. We manage all phases of your home project by giving clear, detailed contracts, plans and specifications to the builder.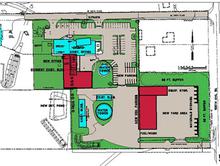 Master Plans & Cost Estimation
Receive assistance planning your project, selecting your materials and thinking ahead on hidden expenses. Plan your budget and keep costs under control.
Code & Permit Compliance
We are experts at code compliance and permit reviews. Experienced in land use, zoning, conditional use permits, environmental, site construction and building permits. Bring us your sticky situation and we will creatively evaluate your options.
Building Design LEED and Sustainability
Make sure you get the look and feel you have in mind. Get the sort of design you want. Make it energy efficient, green, environmentally friendly, and build with an eye for emergency preparedness.
Bid & Construction Phase
Get someone who talks builder lingo, one experienced in interfacing with contractors to manage the bidding and construction process for you. We can work with your contractor or provide qualified, fairly price construction services, all in one.